Using video marketing to promote your business
Published: 14th May 2018
Here's the latest video production we have just delivered for one of our housing association clients, Tyne Housing https://vimeo.com/254104413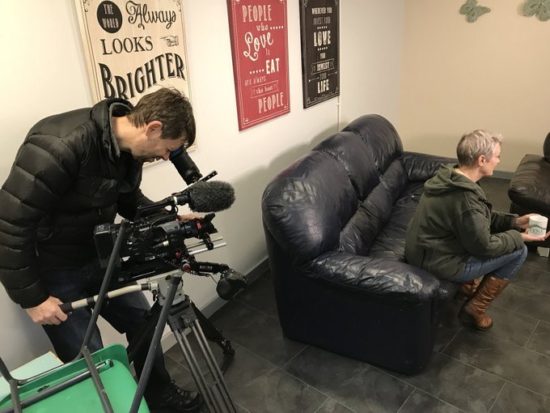 Video marketing is a great way to promote your business both internally to your employees or externally to customers and key stakeholders. Video brings your business to life and moves away from traditional printed material. The beauty of using video allows you to promote your business to a wider audience via links to your website and social media channels. Video is also proven to be more engaging and enables you to deliver key messages in a format that is suitable to your target audience.
You don't need to break the bank to produce a high-quality video and here at Up North Communications, we can deliver a production within your budget and brief.
Our brief from Tyne Housing was to produce a short video to promote and showcase the quality of accommodation they provide and the excellent service they deliver. Tyne Housing based in Newcastle upon Tyne provides homes, training and support services to single, homeless and vulnerable people. They provide a specialist supported housing service to prepare them for independent living in mainstream housing.
The key message was that Tyne Housing provides more than just accommodation – they provide a pathway to a better life.
They offer a selection of accommodation, including shared houses and flats, self-contained furnished flats and an emergency hostel. In addition to the range of accommodation, they also own and manage the Joseph Cowen Heathcare Centre, providing support to access treatment services for alcohol, drug or health problems and offer advice on accessing benefits.
Tyne Housing residents can also work at Ouseburn Farm, learn new skills in their workshop or even volunteer.
Paula Makepeace, Lettings Manager from Tyne Housing said: "Up North Communications has delivered a high quality video to showcase key aspects of Tyne Housing's accommodation and support services. They understood the brief and our customer base and worked quickly and professionally throughout, providing direction and advice when needed."