PR is poetry to our ears
Published: 16th August 2019
As part of a national project, Places of Poetry aims to engage people of all ages and abilities to write poems about place, heritage and identity and then 'pin' them onto a digital map, where everyone can read them.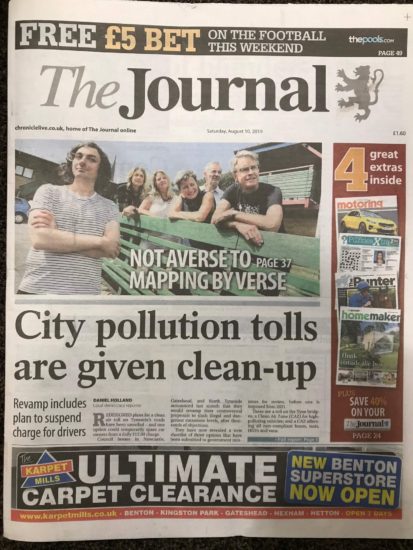 The Byker Wall Estate in Newcastle has been selected as one of twelve heritage sites across the UK to host Places of Poetry events where partners and the local community will come together to write and edit poems and learn from professionals. Our client, Byker Community Trust housing association is one of the main partner organisations supporting the project delivered alongside Northern Stage and Seven Stories.
The project co-incides with the Byker Best Summer Ever initiative, which is a comprehensive programme of activities and events for children and young people living in Byker throughout the school summer holidays.
The Places of Poetry project will run throughout August and September, where workshops and activities have been organised for young people to help them write poems and work with poet in residence Rowan McCabe.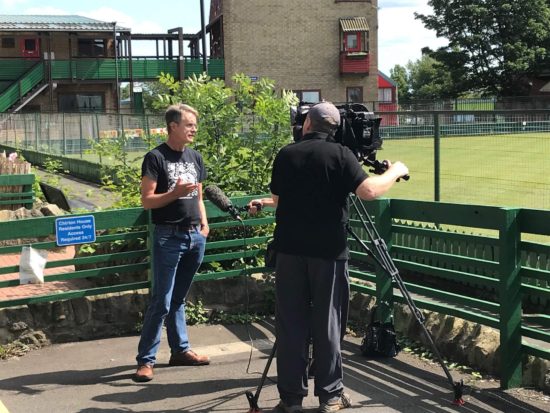 We helped to raise awareness of the project by supporting the launch with all partners through the delivery of an effective media campaign. Regional TV covered the launch on the Estate and interviewed partners, Rowan and some of the children involved in the project. We also secured PR through print in the local press and media including front page lead of the Journal and three full inside pages. This was a great campaign to be involved with and we hope it is a huge success for everyone involved!