New Term – New Branding
Published: 6th September 2019
We have been working with Red Rose Primary School in Chester-le-Street, County Durham on developing a marketing campaign to raise awareness of their school values and replace old signage and graphics.
Couple of years ago, we redesigned their school logo to make it modern and simple. The new logo has been implemented on the school's website, social media platforms, stationery and school uniforms.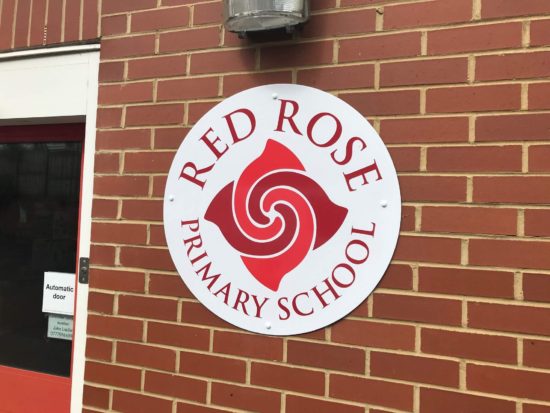 Last term, we presented some ideas around raising awareness of their school values and how these could be presented. The Red Rose values are:
Respect
Excellence
Determination
Responsibility
Opportunity
Support
Equality
We designed some graphics and icons that all children, staff, governors, parents and visitors could associate with – making it easier for them to understand what each corporate value means and stands for.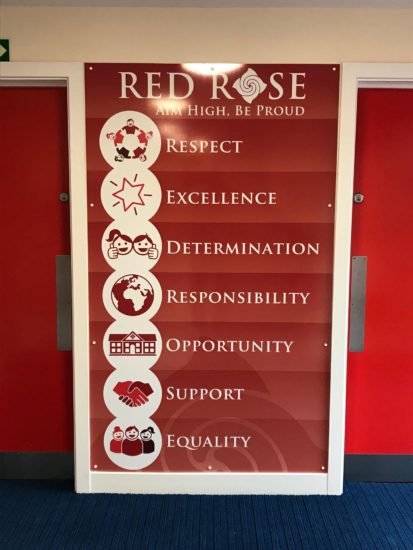 The icons have been incorporated into the school's 2019/20 prospectus, which we also helped to write and design and we have just updated and replaced all signage and graphics within the school with the new logo and values.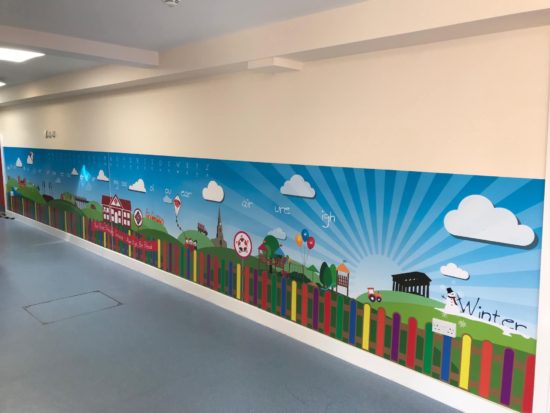 The corridor next to the classrooms for the school's Early Years Foundation Stage pupils was originally painted white so we have designed a 10m wall graphic which includes landmarks within the local community such as the park and church and also incorporated symbols, the alphabet, numbers, the four seasons and the school values to make it fun and interactive. On the opposite wall, we designed a 5m wall graphic including a train with carriages filled with apparatus that the children use during school such as sport, music, reading and art.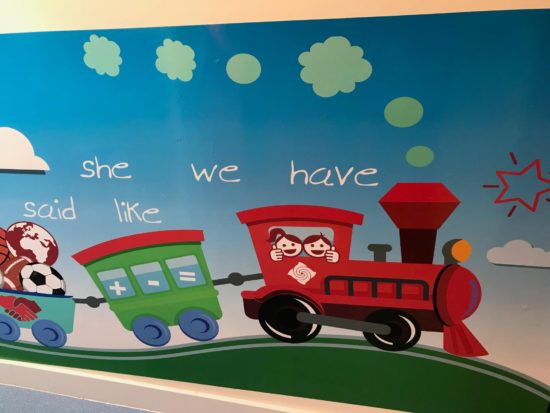 Head Teacher, Mrs Brinton, said: "Following the re-design of our school logo, we needed to update some of our marketing collateral, signage and graphics throughout the school. We also felt this was a good opportunity to raise awareness of what our school values are so all children and staff could recognise and understand them.
"Craig at Up North Communications presented some ideas and concepts around how these could be presented, taking into consideration the diversity of our children and the various age groups. We are very pleased with the final designs which has been widely acknowledged and praised by the children and staff when they returned to school this week. As you look around the school, the branding is now strong and consistent and this presents Red Rose Primary School in a very professional manner. We are delighted with the final result and would highly recommend Up North Communications."