Weavers' Court, Alnwick – development
Category: Marketing, Public Relations
Up North Communications was appointed to project manage the marketing and PR for a new Extra Care housing development called Weavers' Court in Alnwick, Northumberland.
Working within our clients' brief, our aim was to raise awareness of the scheme to ultimately position and attract interest in the 58 one and two bedroom apartments that are available for sale and rent.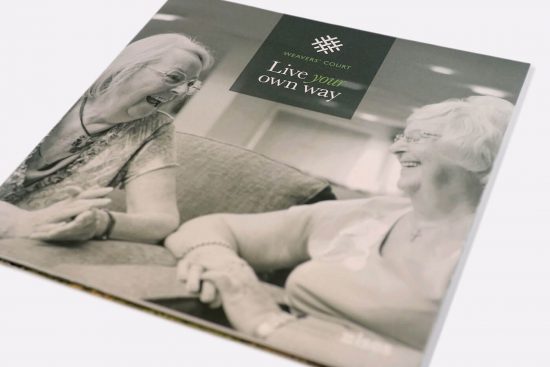 The development is specifically targeted to a demographic profile of people aged 55 and over so the marketing strategy and plan needed to reflect this.
A marketing project group was established and Up North Communications worked closely with our clients in-house Marketing and Communication Team, Development Team, Shared Ownership Team, selected design agency and estate agent.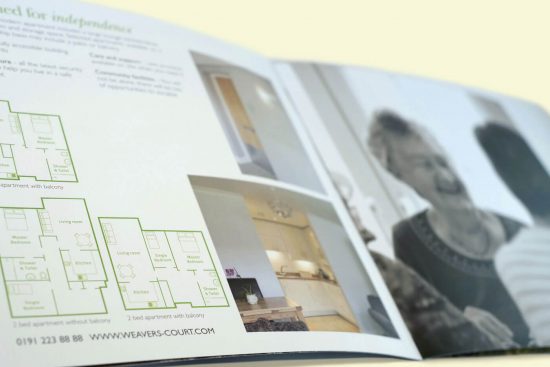 Our role involved project managing everything from developing brand concepts to commissioning photography, managing a bespoke website, creation of a sales packs, booking and co-ordinating adverts in local press and media, radio advertising, creation of press stories and releases, supporting local community events, organising open days and helping to promote key milestones in the development such as the appointment of a scheme manager, opening of a sales office and new show apartment. Up North Communications also managed social media channels including Twitter and Facebook.
The first open day attracted over 60 visitors while 28 people visited the second open day to find out more information. Buyers started reserving apartments off-plan in June 2015 and our client had a healthy number of people committed to buying or renting an apartment once the development was handed over.